Gratitud
Gratitude, the name of this album, is a state of being, where the heart opens up and all that happens is just a gift to be lived and to be experienced.
This work expresses different experiences and insights that life has offered me during this latest time. Most of the songs and lyrics of this album were created at the studio. So they affter the freshness and spontaneity that accurs when you open up your heart beyond the structures, and you just leap to discover what life and your self offers you.

1. Namo Namah
2. Guru Ram Das
3. Ayum Hunab Ku
4. Tree of Life
5. Halleluiah
6. Ram
7. Gratitud

Open Up Your Heart
This album presents a journey beginning in the depths of the heart, exploring the passion and tenderness which emerge from your inner silence. This state of peace and quietude expresses itself through a healing whisper, making you become aware of your ancestral connection with the sky and mother earth.
The idea behind this project is to bring you through diverse experiences of inner connection with your essence and true nature, where your heart guides you toward your personal freedom, so that in listening you discover that truth unveils itself within your heart.
1. Jaya Amma Bhagavan
2. Om Mani Padme Hum
3. Open up your heart
4. Gea
5. Halleluya
6. Hare Krishna
7. Kirie Eleyson
8. Jay Bolo
9. Moola Mantra
10. Jay Kalki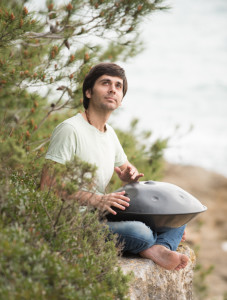 My life has always lead me to experience new horizons. For me, spirituality is embracing life in all of its manifestations. Everything in this creation is an opportunity to be lived and experienced. This is how I conceive spirituality, in embracing life in each moment, going through whatever process the self presents, to continue to learn and grow. Since my youth, music has been a part of my life. Hearing my mother sing with so much passion & feeling always moved me deeply. That's where I began to recognize that music is something felt and lived. A deep inner need for knowledge of self brought me deeper into the world of psychology, resulting in a few university degrees. Later on, I felt an affinity for tribal peoples and alternative lifestyles, so I returned to university to study socio-cultural anthropology. After years of studying, I decided to change the course of my life so as to reconnect with my heart and true essence. After training in various disciplines of therapy, my passion for music and healing sounds drove me to train in sound therapy. This is where I learned to expand my experience of healing.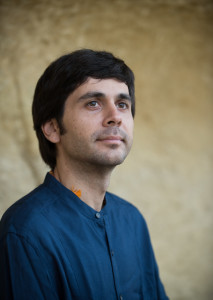 My life underwent great positive changes when I began to regularly travel to India to attend the Oneness University. This is where, by the grace of the avatars Amma & Bhagavan, I connected with my inner truth, allowing me to manifest my self through music and healing sounds. Since then, I continue growing and learning through spiritual healing, music, and healing sounds. Performing concerts in diverse countries and offering Diksha workshops for the awakening of consciousness and divine realization.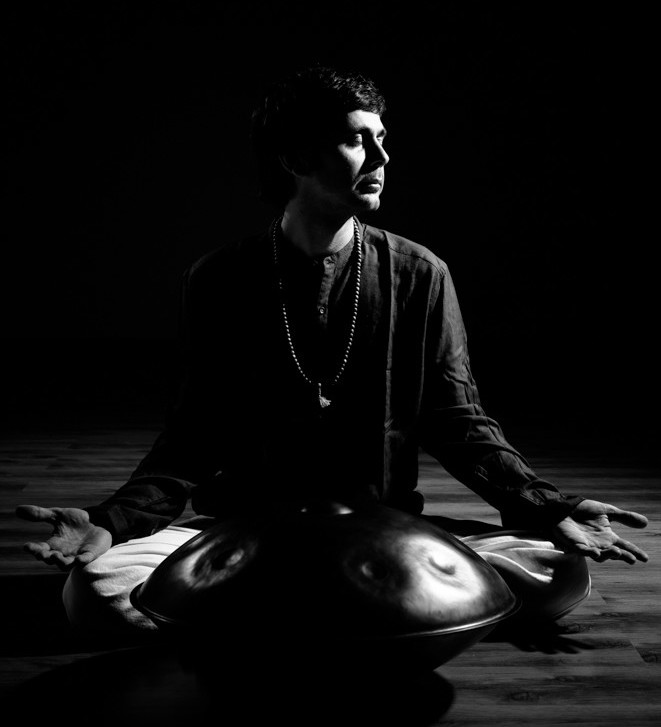 WORKSHOPS FOR AWAKENING OF CONSCIOUSNESS
Teachings, meditations, devotional chants & contemplations to find your truth through various processes in deep connection with your Self.
The singular truth in existence is the one found in your heart. It is the experience which gives you the present moment and helps you broaden the channel connecting you with your divinity or higher self.
These workshops go on both in Spain and abroad.
KIRTAN & SOUND JOURNEY
Connection with oneself, making space for healing through voice and healing sounds. Meditative concerts with vibrational instruments such as the didgeridoo, gongs, hang drums, singing bowls, and harmonic chanting. A unique atmosphere is created in the group where each person experiences unity through sacred chants & mantras.
Please contact us to organize concerts, workshops or other events: